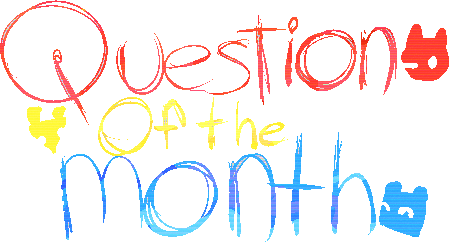 Welcome to question of the month!
In this page, we'll have one question that YOU (yes you, dearest reader) can answer and email directly to us. Once the month's question ends, we'll gather up all the answers and post them for all of the internet to see. Like a weird survey!
Hiatus
Hiatus while the website is softly mulled over as to what we want it to be like. You can still send things thru the box, because I'm not touching that code. I guess. I mean. Why not?
return to homepage