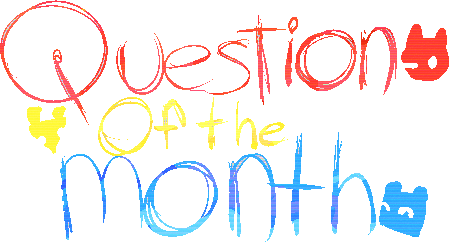 Welcome to question of the month!
In this page, we'll have one question that YOU (yes you, dearest reader) can answer and email directly to us. Once the month's question ends, we'll gather up all the answers and post them for all of the internet to see. Like a weird survey!
March
What is the most important thing to you?
(Questions may be slow to update.)

Past answers
return to homepage