Books

Movies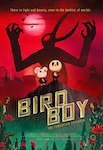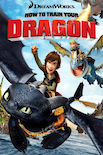 Games
Psychonauts 1 + 2, Omori, The Binding of Isaac but only because it is addictive>
Music
LISTEN TO MAJOR PARKINSON their songs aren't for everyone but if they're for you then they're GOOD. Each album is a little different. It's hard to choose a favorite, but Twilight Cinema, Blackbox, and Songs from a Solitary Home are my favorite in that order.
Cloud Cult is really good if you enjoy something softer, they have a certain feeling that's almost new age spiritual meets indie.
Ayreon is so cheesy but you could listen to them if you like science fiction in your music. Human Equation is their best album, in my opinion.
General
Oh goodness we should put things here too :) Storytelling, original characters, philosophy, anything interesting (but what IS interesting? Anything that interests me, of course..!?)
Really doing whatever here, huh. This is being editted in real-time at midnight. Need to come back later when know what exactly to do here... mm